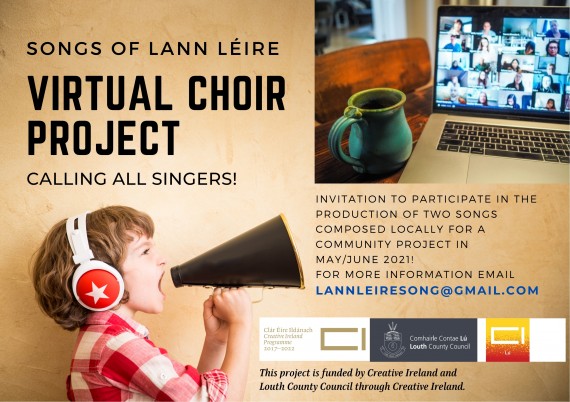 We are delighted to host video tutorials for a virtual choir and music project for Dunleer parish. We want to share two songs, written locally by Pat Roche and Daithí Kearney, that celebrate Dunleer and the connection with St Brigid. We hope that individuals and groups join us by learning and recording the songs and sending them in for inclusion in a big virtual choir video. We also welcome photographs or drawings of places in the parish.
Download the file below to find out how to participate and record your contribution.
Remember to email  lannleiresong@gmail.com to express your interest in participating.  We can then send you everything you need to be successful including information, sheet music, music files and the release form which must be completed before we can accept your contribution to the project.
We have also included on this page five tutorial resources for  the songs 'Wee Dunleer' and 'Brigid's Cloak'. You can sing or play along.