We are now halfway through our preparation programme for First Eucharist and it seems appropriate that Jesus' invitation in the Gospel for our next Mass is to 'Come and see'. The invitation to come and see was also offered to each one of us on the day we were baptised.
At our next Mass on Saturday the 13th of January we will reflect back on our Baptism.   The priest will bless the water and make it Holy and sprinkle the congregation.  Sprinkling Holy water is a sacramental of Baptism i.e. it is a sacred sign instituted by the Church which bears a resemblance and recalls the sacrament of Baptism and repentance of sin and will help to prepare the children for First Reconciliation in a few weeks and ultimately First Eucharist  (Holy Communion).
All children are invited to fill and take home a bottle of Holy water and use it for example in their prayer space.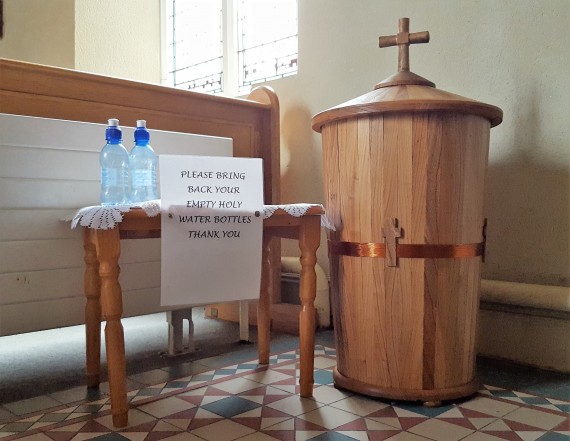 The Do This In Memory Programme also encourages the children to learn this month about the Liturgy of the Word otherwise known as the readings of the Mass.