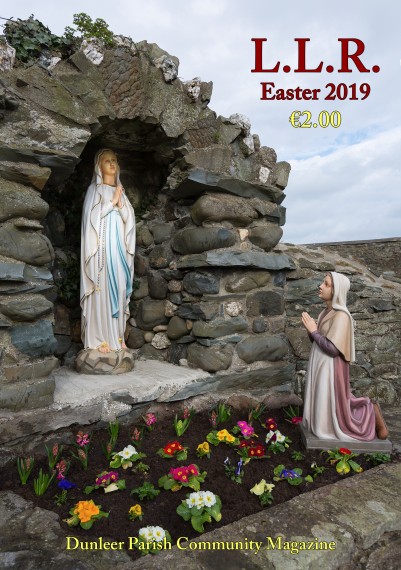 Obits: John Flanagan;Tommy Farrelly; Tony Dunne; Bernadette Dowd.
Ned Burns reminiscences.
The German 'collector' in Dunleer
Village pumps in Dunleer Peter Healy.
Gaeltacht adventures. Donal Kinsella.
Archaeological find in the 'Bane Park' area?
The Stranger. Conor Dunne
Anti-Conscription by Adrienne Carroll Jones
Eugene Dolan by Eugene Matthews.
And more… all for €2!